CQBL052 | TEENAGE PANZERKORPS | GAMES FOR SLAVES + SELECTED SINGLES | C60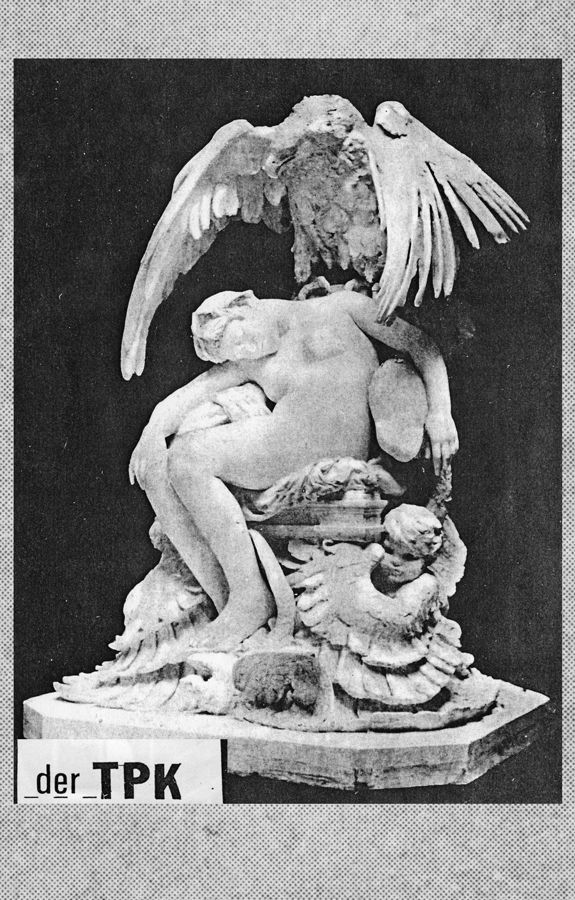 Teenage Panzerkorps is a very unusual phenomena. A project that spreads its activity over two continents and got me at the begining as something of an oddity taken out of the mid-80's spirit art punk close to The Fall rhythmic fallout or Savage Republic miasm and chasm had so much nostalgia as much as pure and unobtrusive, innocent feel to it that is very unique.
A set of singles and bonus tracks brings back the feel of bass guitar-led melancholy, spoken word or singing urban poetry of desolation and absurdity of post-modern living, crashed with drum engine of post -punk.
I would say that is very difficult to define the music that is so much "out" today - so much uncompromising in its style, effortlessly done without pressurising yourself and accepting compromises to shape more "distinguished" interface - nothing of that sort is done here - true face of people with punk background but yet giving so much more than just a revival of something that might be just a clichee.